As an iPad magician I have the absolute privilege not only to get to visit some of the most beautiful places in the world – Bali, Bora Bora and Sidney this year alone – but also to be able to perform in some of the most extraordinary and breathtaking locations.
Events like the one I did at the 6-star hotel Burj Al Arab in Dubai, on the roof of the famous 30 Rock skyscraper in New York City or onboard the luxurious cruse ship, MS Europe 2, will always be some of my favorite memories.
Of course I owe these beautiful experiences in big part to the meticulous planning of the agencies and hosts involved in these extraordinary events. Below I am sharing my personal top 3 locations which I had the opportunity to perform in in 2019. May they also bring some inspiration to you.
Platz 1: TOWER BRIDGE (London, UK)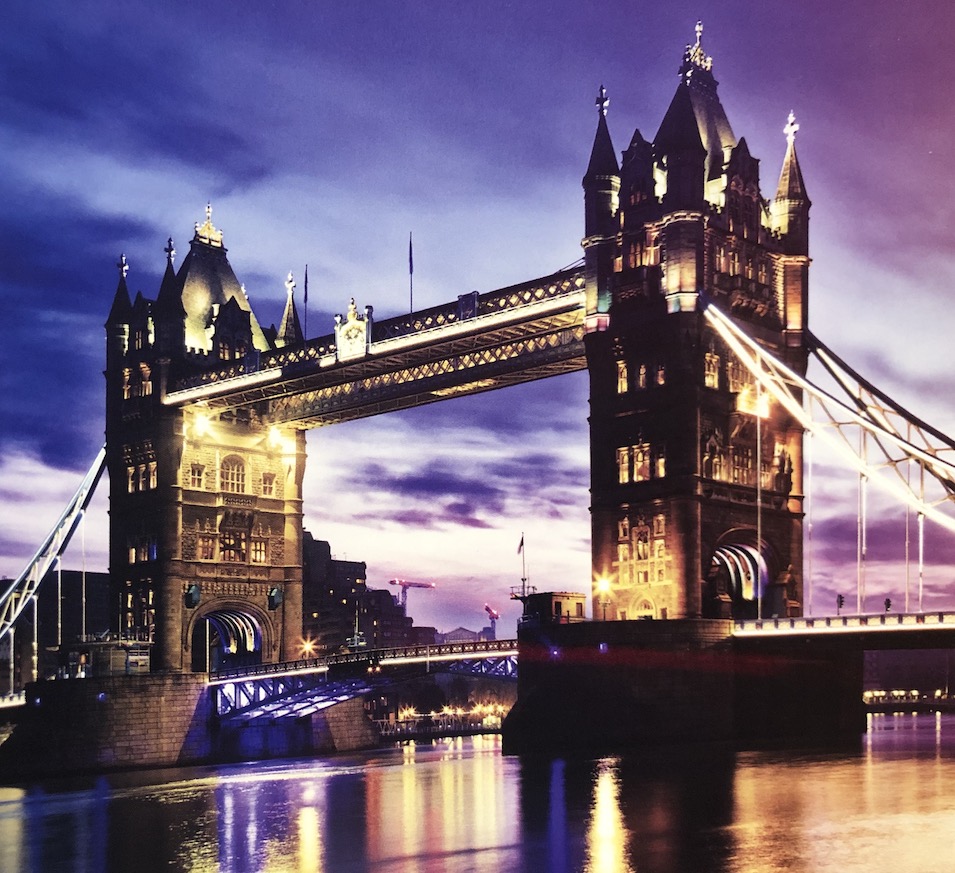 The trademark symbol of London of course is simply iconic. An absolutely perfect event location.
Looking at it from the pedestrian-crossing below one can see the glass floors of the two walkways that are towering high above the Thames. At the event, the left walkway served as the location of the cocktail reception, the right was were the dinner was held afterwards.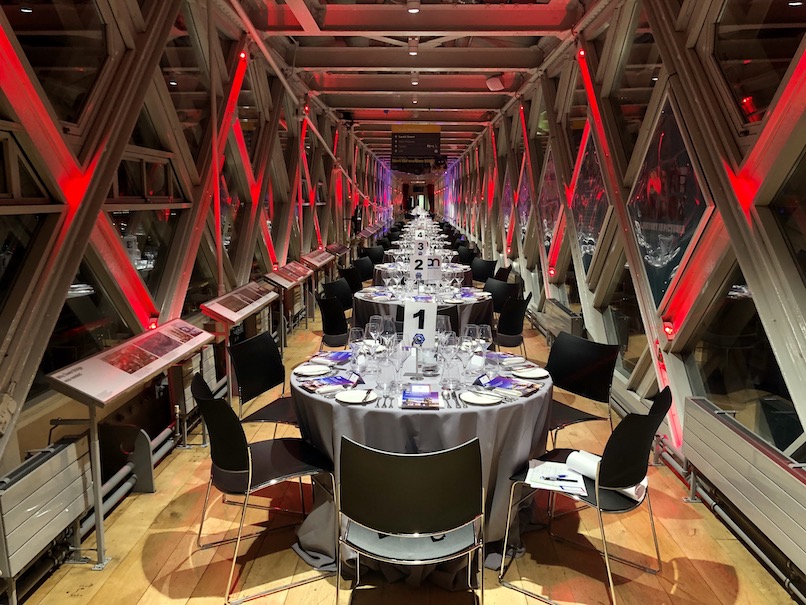 My own generous invitation to this special event came thanks to the world leader in the field of ATMs: Diebold Nixdorf.
I am happy to say that we will continue working together in the new year (or shall I say decade), at upcoming events both in New York and Las Vegas. I have no doubt they will become serious contenders for my top 3 locations of 2020.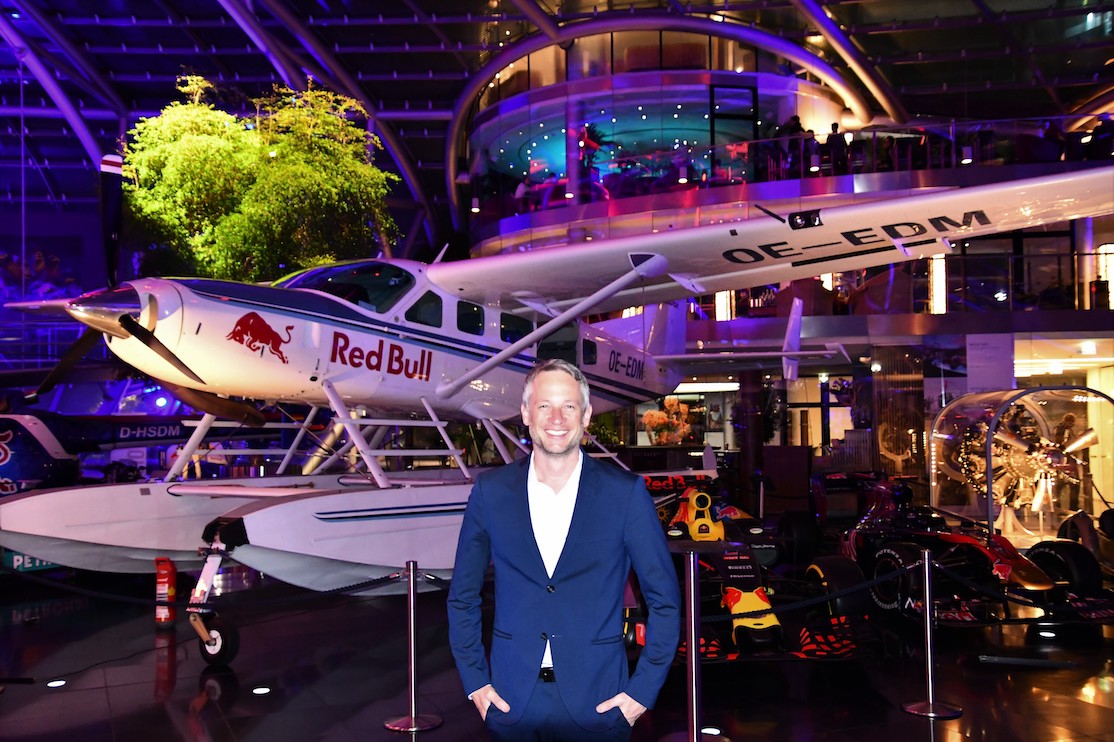 This airplane hangar is an architectonical masterpiece and an unforgettable event location. Above the historical planes and treasures exhibited here, reaches a glass dome that at day time allows a view of the sky and at night serves as a reflective backdrop for the lights of the different events taking place hereunder.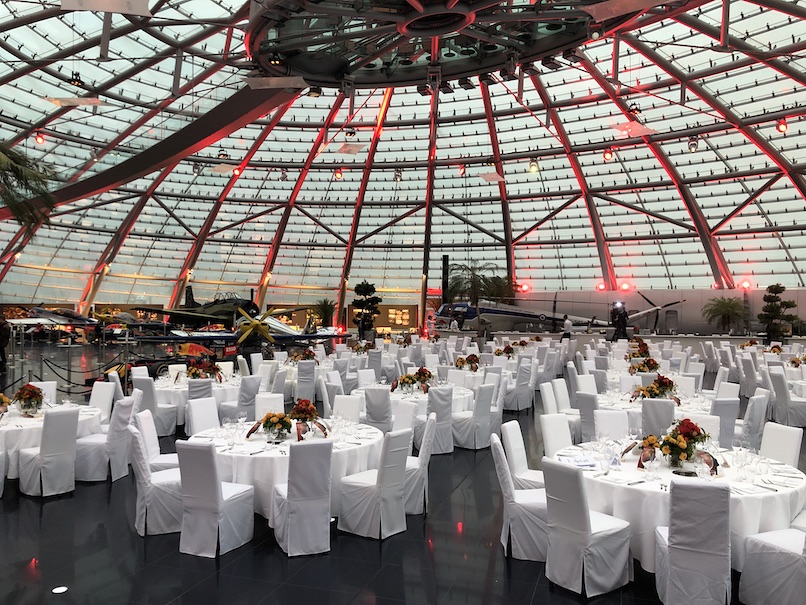 The dining tables were set beautifully and the stage was arranged with a large canvas for projections, which after my performance neatly tied itself back into a long roll at the snip of my finger.
Platz 3: BÖHLER AREAL (Dusseldorf, Germany)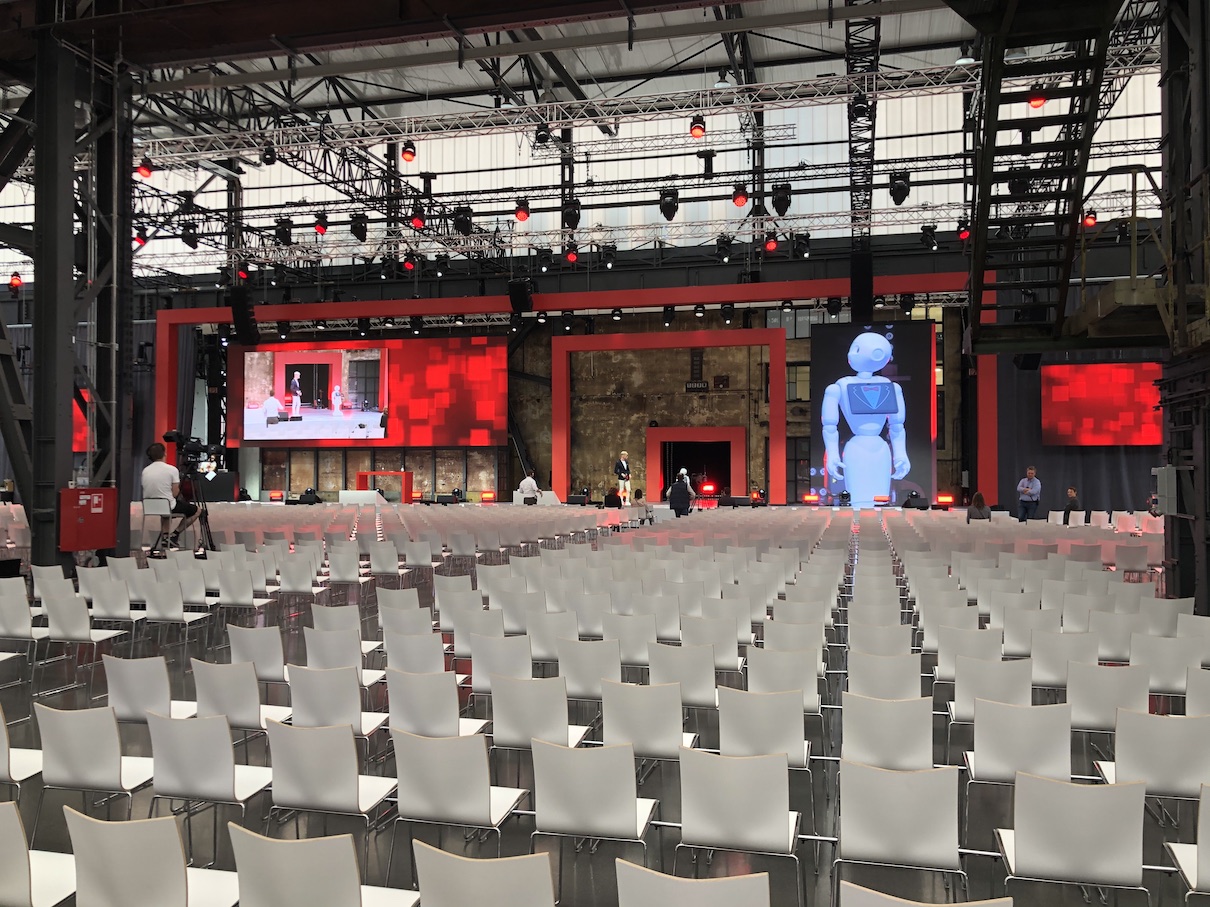 A location with a history of over one hundred years, which attracts many of its international guests by proxy to the nearby Dusseldorf international airport. What made this location particularly interesting was the mix of modern event-design paired with the rustic industrial look of the old walls and massive steel columns. Even though I have done events here in the past, this time it held its very own magic when I had the privilege to perform for 2,000 people at the yearly Vodafone conference. My show was scheduled during the daytime and the incoming light perfectly accentuated the show's red color palette and stage design.