World-Famous Magician
Online, the magic videos Simon's created for the world's most respected brands — along with his tremendously popular YouTube channel — have attracted a worldwide audience of more than 80 million viewers. He's led the world of magic into a new dimension with his dazzling illusions, defining an entire genre of performance that merges magic and technology, creating an entirely new art form: iPad magic.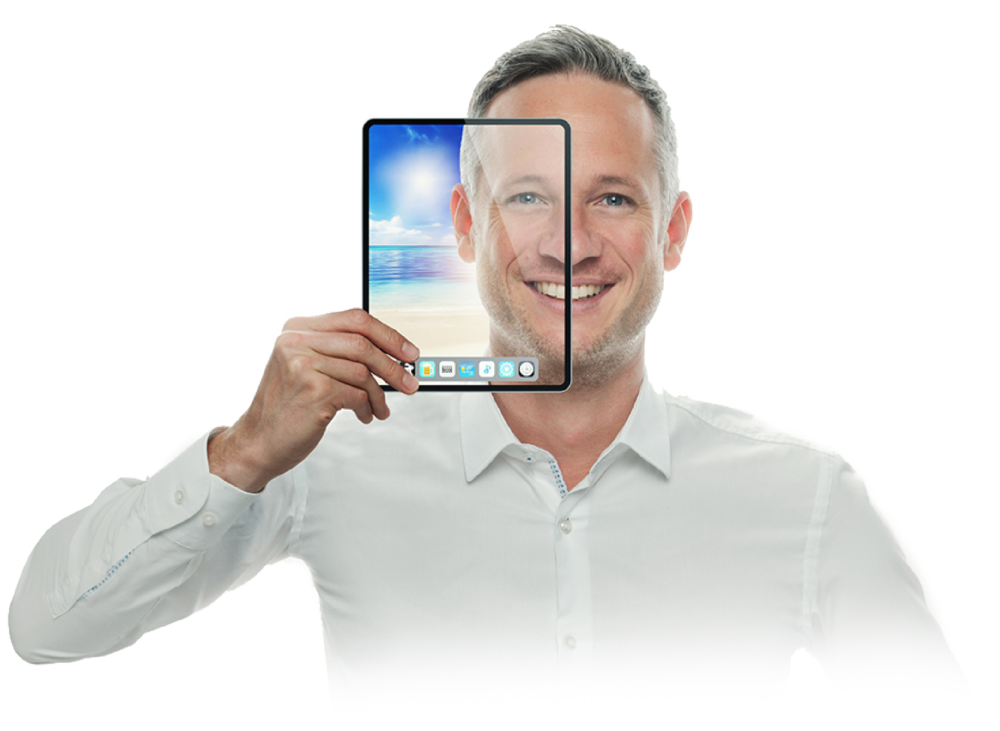 TV Star
His education complete, the entertainment world beckoned, and Simon was soon on national network television in Germany. After a breakthrough appearance on the national German TV show Menschen der Woche (people of the week), Simon became a regular performer on the popular network TV show Verstehen Sie Spaß?, which is the German equivalent of the American Candid Camera series. In more than 20 appearances and counting, Simon has delighted audiences as a magic decoy, playing pranks and instigating hilarity in a variety of humorous circumstances.
Award Winner
It wasn't long until Simon was an accomplished magician himself, winning awards with his unique stage presence and precocious talent. He was honored by the Magic Circle of Germany, voting him Magician of the Year in 2002. Next he became an award winner in the World Championships of Magic, and in 2004, he dominated the Siegfried and Roy competition in Las Vegas, winning that prestigious award over accomplished professional competitors.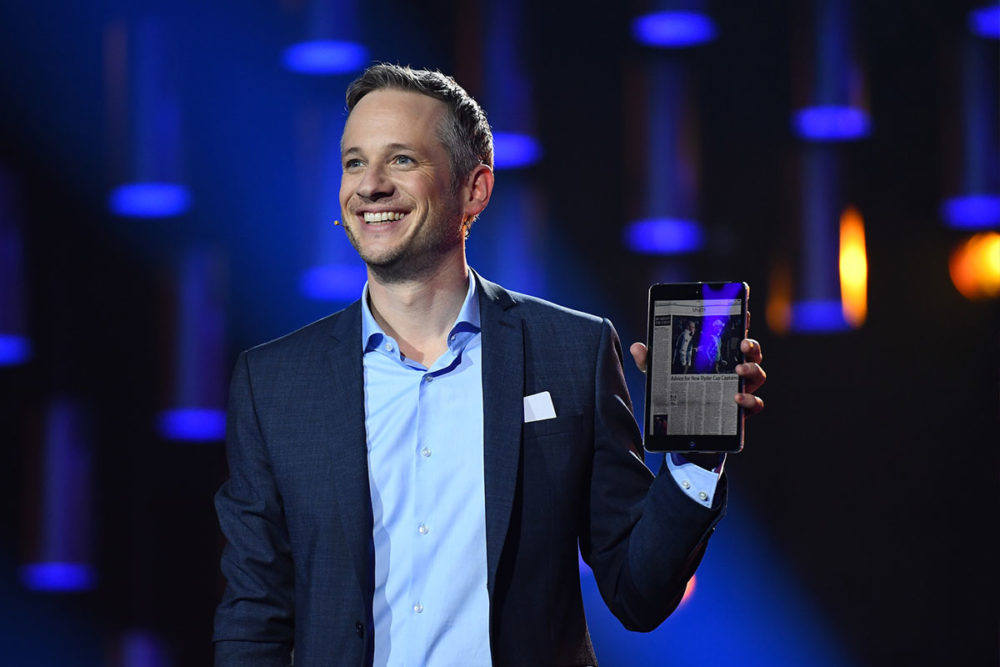 Businessman and Technician
Simon graduated with a degree in business administration and engineering from the Karlsruhe Institute of Technology. His keen business acumen and engineering prowess gives Simon a distinct advantage when entertaining audiences at corporate events, as well as when he designs the intricate and fascinating technologies incorporated into his magic tricks.
Innovator
Now Simon has carved out a special niche for himself, emerging as the world's foremost iPad magician. He's the world's first iPad magician to use specially developed apps to interactively perform unique, startling illusions. His special brand of entertainment has taken the world by storm, astounding sellout crowds with his iPad magic.
No feat is too large or too small for this master iPad magician. He pours beer from a tap attached to its screen, pulls oversized objects out of the iPad's display, and even shoots Angry Birds out of Apple's tablet. He executed that illusion in such a unique way, the game's developer named him the official magician of Angry Birds, the most popular game ever created for iPads and iPhones.