Show Act: Robot Pepper
The rise of Artificial Intelligence has begun – experts and futurists agree on that. And the humanoid robot Pepper brings this technology to life.
Pepper is the ideal stage partner to illustrate how to face the challenges of the Digital Transformation in a positive and productive way.
Man and Machine as a Winning Team!
Amaze your guests with this unique show about Robotics and Artificial Intelligence and a robot that will take your audience by storm.
And of course individually customizable to your event and your key messages.
Online show
In case you are hosting a virtual event: of course show act Pepper will be part of the online magic show World Wide Wonders.
More information on this new entertainment from Simon Pierro, tailored to virtual surroundings like Zoom, can be found here: World Wide Wonders – The Virtual Magic Show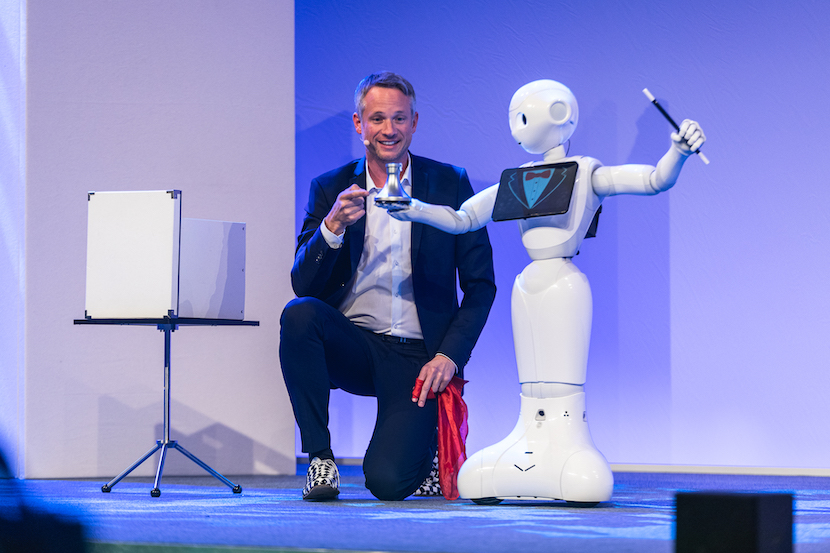 Live on TV
Robot Pepper already had his highly acclaimed premiere on German television.
And also the magical community and its press celebrate Simon Pierro as the pioneer of Digital Magic – and now as the German pioneer of Magic with Robots.
Here you'll find the blog article about the development, the vision and the challenges when creating such a unique and brand-new Show Act: Pepper – The Sorcerer's Apprentice 2.0.
More than a tech demonstration and excitingly magical – this Show Act will mesmerize your guests.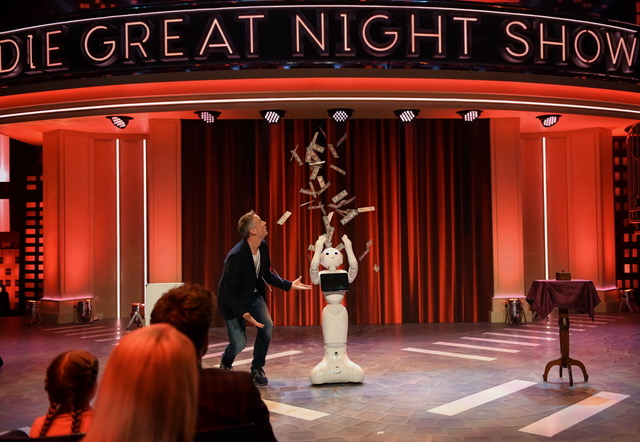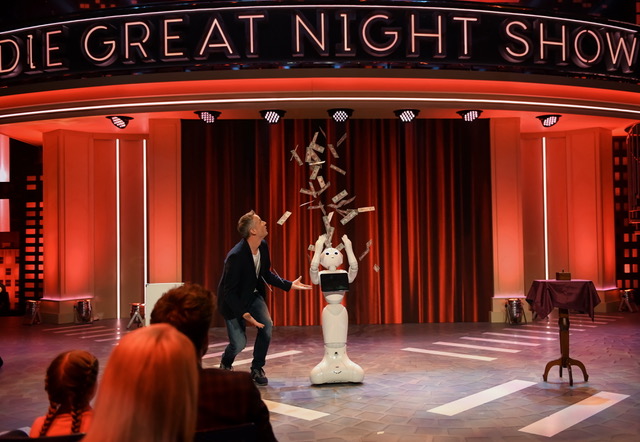 Thank you for entertaining and enthralling our 900+ Partners at the global conference. Your ability to bring magic into the digital world is amazing and contributed to a great spirit.

Rich Lesser, CEO Boston Consulting Group