National TV networks have taken notice of Simon's unique iPad magic, inviting him on their broadcasts. Many of those studios are located here in New York City, and Simon has visited a lot of them lately. Since his live national television debut in New York City, Simon has been increasing his presence in this media Mecca, the largest media market in the United States.
Today Show Live Shot
Simon's been to New York City many times, but never had he visited the city for such an auspicious occasion. It was time for him to show his iPad magic to the nation on the NBC Today Show. It started with a 6:15 AM call at the NBC TodayShow studio, situated in a converted bank building right next to 30 Rockefeller Center, the storied Art Deco-era skyscraper that's been home to the National Broadcasting Company since its inception nearly a century ago.
Simon appeared on two segments with all of the show's anchors. Here's the first one:
Simon also performed clever iPad magic tricks as the show transitioned into its commercials. For instance, Simon rocked the house when he extracted a coffee cup from his iPad…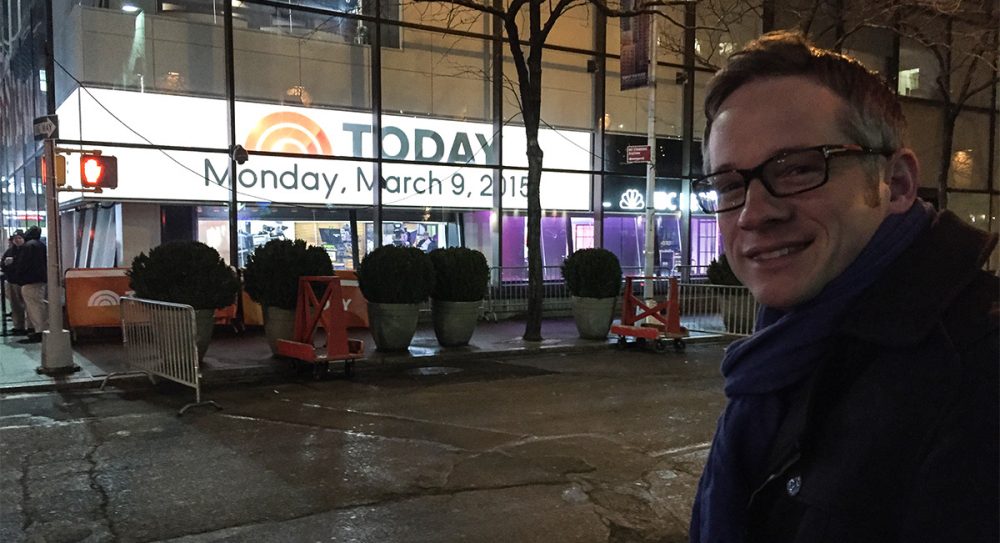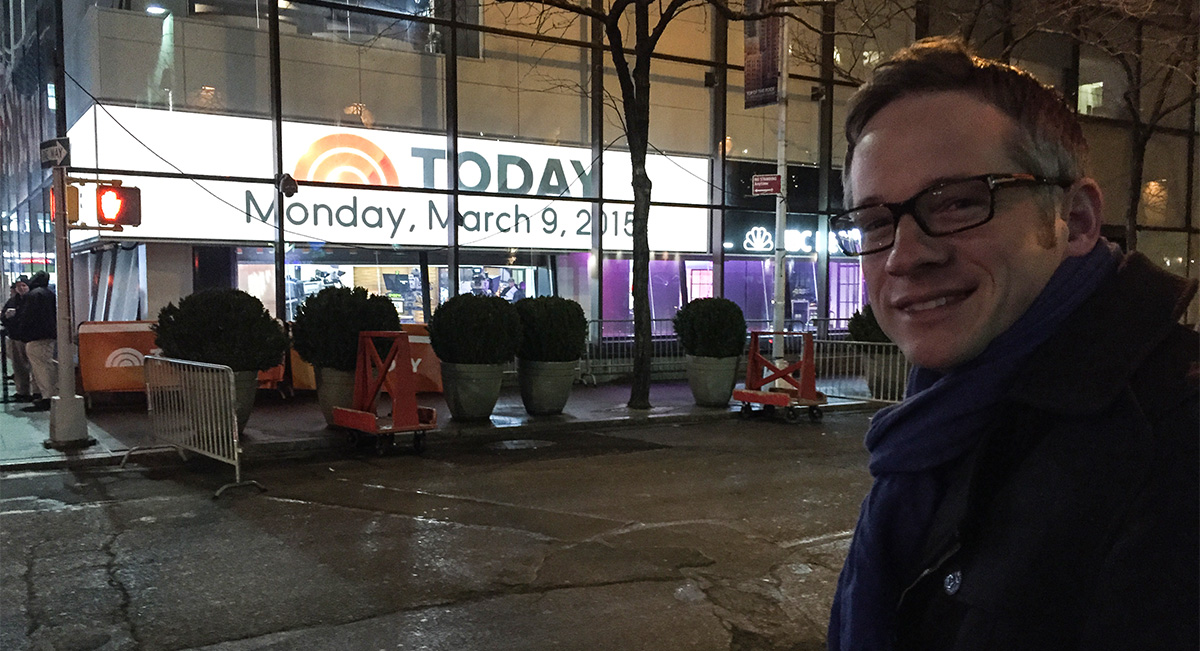 Then he showed the hosts a mind-bending trick that was a mashup of iPad magic, augmented-reality technology and good old-fashioned card tricks:
…and he certainly opened some bleary early-morning eyes when he suggested that eggs would be a perfect breakfast as he searched for them on Google and grabbed three of them out of the screen.
You might see Simon strolling down the streets of Manhattan on his way to the newsroom of The Wall Street Journal, where he appeared recently on Lunch Break, a live video program on WSJ television hosted by Tanya Rivero.
Entertainment for New York City Corporate Events
One of Simon's favorite things to do in New York City is to entertain corporate clients and their guests, turning product launches and special events into memorable and delightful occasions for everyone attending. Simon's corporate clientsinclude companies such as Oracle, SAP, Porsche, Lego, Rovio, Lamborghini, L'Oreal and many more. Join them in presenting a corporate presentation that will be as entertaining as it is unforgettable.