When he's not busy performing iPad magic tricks for major corporations such as Oracle and Symantec, Simon loves to go out on the Las Vegas strip and perform his close-up street magic. Delighted fans stand in astonishment as this master magician shows them tricks they've never seen.
Simon Pierro's magic tricks blend the old and new. He uses iPads, Android tablets, and now the Apple Watch to perform illusions that have never before been attempted in Las Vegas or anywhere else. Simon is equally adept at traditional sleight-of-hand magic, card tricks and uncanny mentalist stunts. He's even been known to play a hidden-camera prank or two from time to time.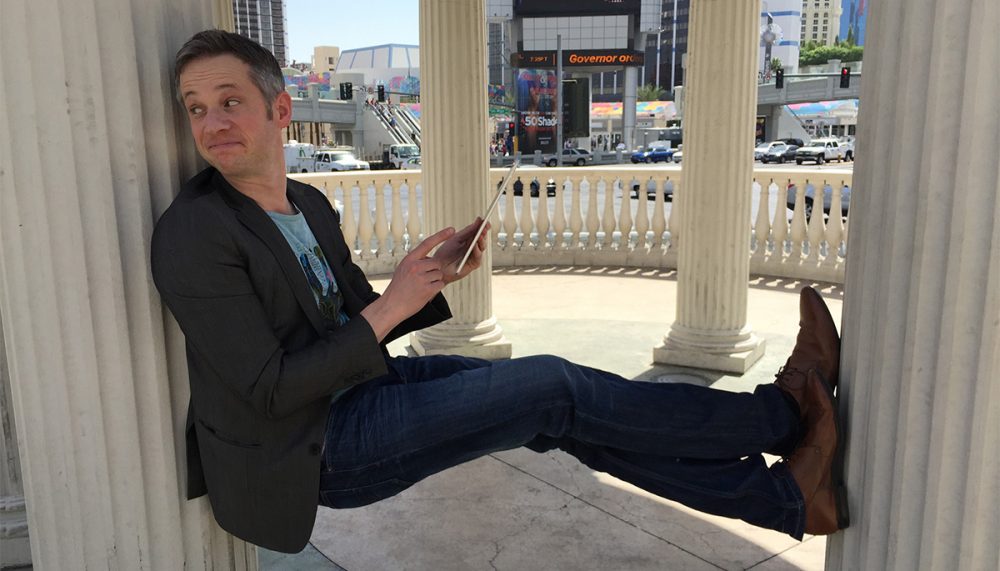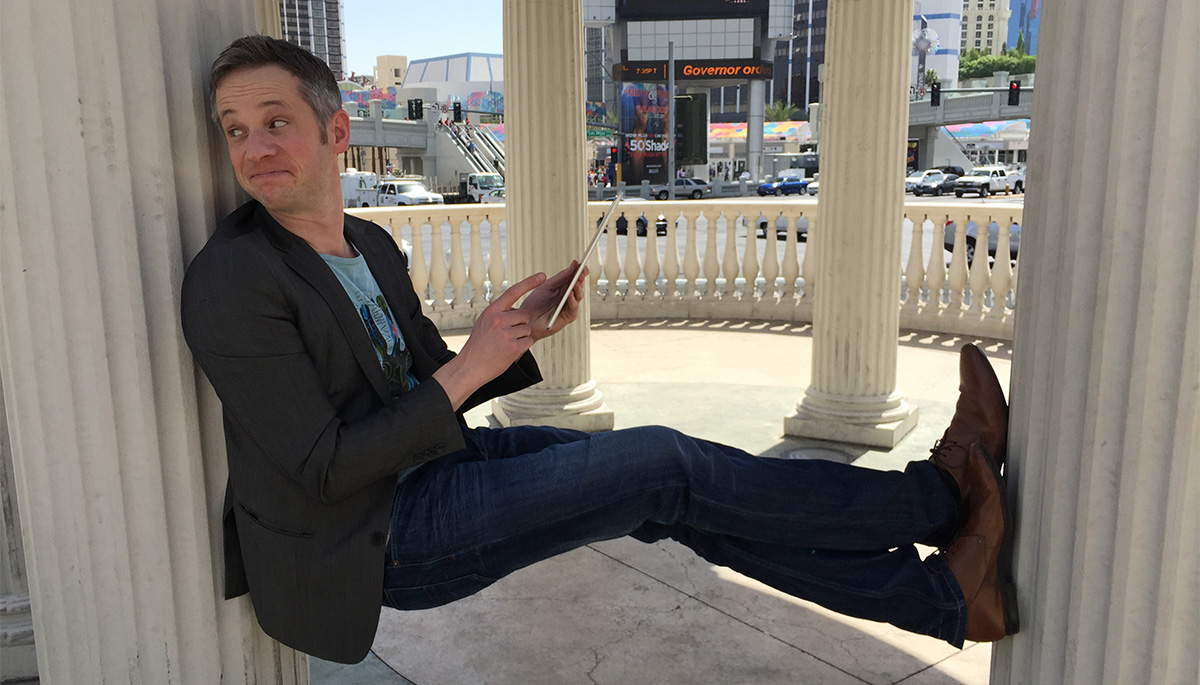 Digital Magic AND Traditional Magic
Some of Simon's most interesting and innovative tricks involve a hybrid form of both digital and traditional magic. He's now moving along at the pace of technological innovation, embracing technology such as virtual reality and large-scale 3D printing. He's also using technologies you'll never see, creating illusions that seem to border on the supernatural.
In addition to his unique performances for the public, Simon also specializes in performing his magic tricks at major corporate events. Simon is a favorite of corporate events for companies that have chosen Las Vegas as their conference destination.
Huge Events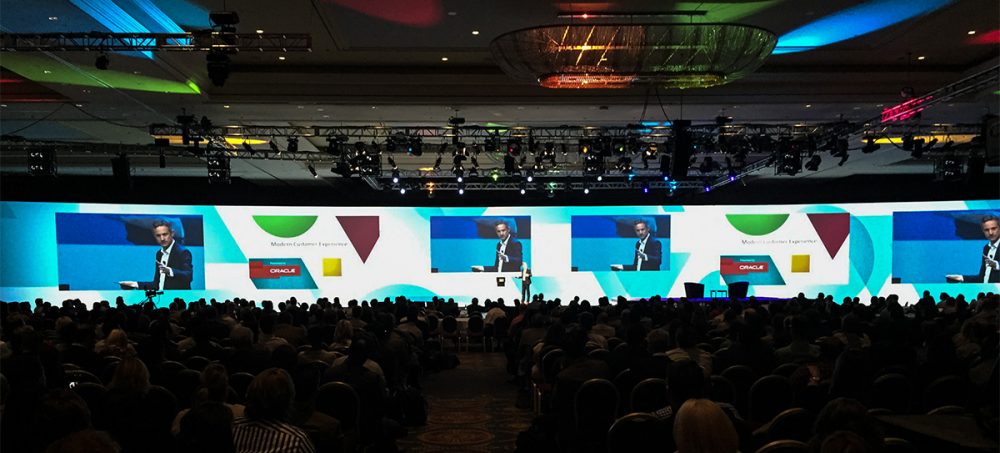 Recent highlights of Simon's Las Vegas engagements include an enormous event at the Venetian Hotel for Oracle, which certainly wins the prize for largest backdrop Simon has ever performed in front of. Check out this 150-foot-wide screen showing gigantic images behind Simon during his performance.
Here's Simon gleefully pouring a stein of beer out of his iPad to Oracle SVP Joanne Olsen.
It wasn't long before Simon was back in Las Vegas, where he had the pleasure of entertaining people with his iPad magic tricks at an elegant pool party for software company Symantec at the MGM Grand Hotel. The huge event took up all of the pool decks at that luxury hotel on the Las Vegas strip, with Simon Pierro as the headliner:
Book SimoSimon Pierro: THE iPad Magician for Las Vegasn for your private party or corporate event now!