The following review of Simon's sold-out one-man show was written by Eberhard Riese, President of The Magic Circle of Germany.
A long line of freezing fans waited outside Freiheiz Hall in central Munich, and just like its pre-premiere in Mannheim, tonight's event is completely sold out, which is a sign not only of the rising popularity of the art of magic, but also for the degree of popularity of Simon Pierro, the digital magician with the iPad.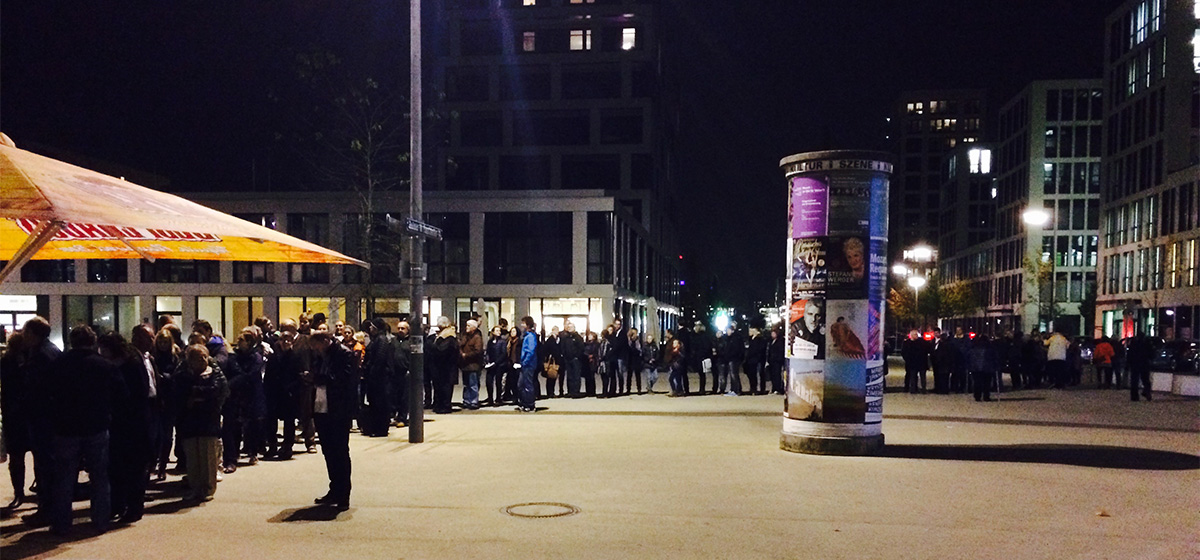 The stage is equipped with lots of a high-tech equipment, lit with dramatic columns of light, surrounded by lots of cameras, and center stage, there's a big, ultra-sharp screen where a variety of effects are displayed during the show.
He opens with his most well-known act: it's his signature iPad magic that's been watched millions of times on YouTube: He's the magician who shows iPads doing things they can't really do (unless they get a little help from Simon's magic iPad apps). After that, Pierro takes us on a humorous look back on the most important times in his life (of course, all are created live on the iPad) — all of them are funny drawings: birth, a journey through the United States where he was scammed by a street gambler, a time when he worked as a dishwasher, the prankster on Candid Camera, and finally the magician with that iPad.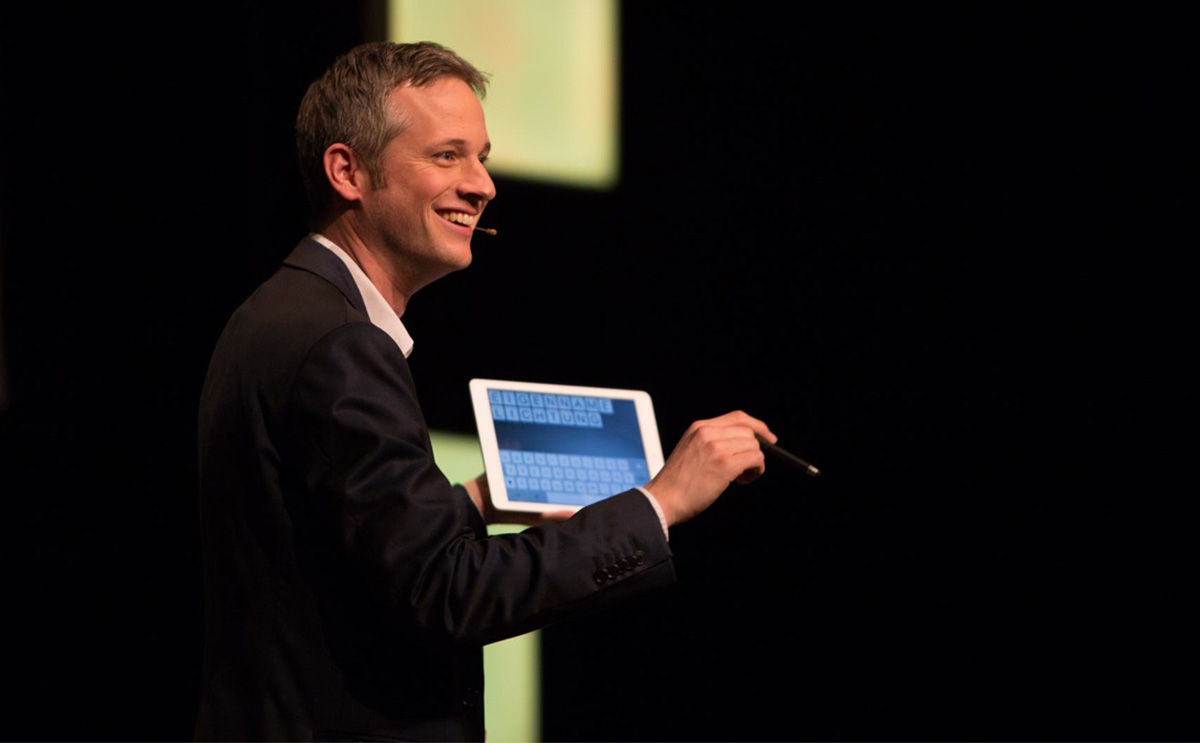 Next are some stand-up effects, all with a special Pierro touch: Similar to "CardToon" by Dan Harlan, but this time, instead of the little manikin pulling a playing card out of a top hat, he pulls out an iPad — and a playing card from an audience member appears on its screen. Then, Siri teaches Simon a magic routine, showing him how to put a glass into a newspaper, but how to do this secretly so the audience can't see it). With the help of these modern tools, every effect takes on new life. Even the routine with the destroyed-and-restored bill ends by crossing that barrier between the physical world and the iPad's screen.
A special experience: Uri Geller is connected via Skype. Before long, a spoon bends, and above, a light bulb explodes. Geller especially has fun when an iPad bends. The break gets shortened by video from the Lego company, with which Pierro has an exclusive contract since last year.
In the second part, among others, is an illusion called the "Emotion Box," which to me one of the most sensational trick inventions of the last few years. It's absolutely unexplainable. I've seen Hakan Varol in a convention in Ede where he was fooling and entertaining his audience for half an hour. I saw Desimo, Harry Keaton, Andy Häussler, Darren Brown and others — it's fertile ground for creative magicians, and all routines are similar in the structure but they all have a different topic. Same with Simon Pierro: a sponge turns into a stone, a notepad turns into an iPad (of course), an iPhone into a realistic old-fashioned red telephone.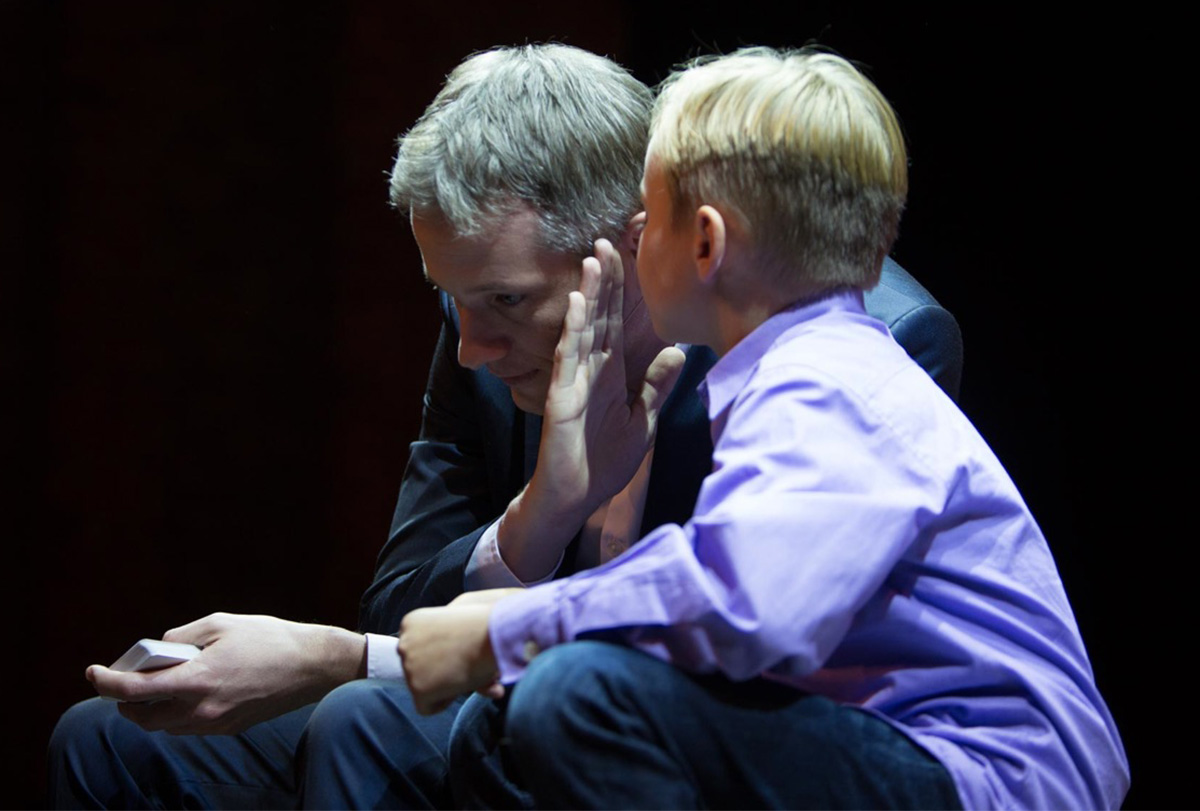 The way Pierro interacts with the audience, no matter how old they are, is exemplary. He knows how to interact with the kids, and he's easygoing and confident with all ages. With this Emotion Box, a woman from the audience watches pictures scrolling quickly across an iPad's screen, and gets influenced by Apple's advertising music. After that, he showed how after seeing a video with spiders (as seen on Candid Camera) "99% of the people would not have reached in there if they had watched that video."
Dressed as the Masked Magician, he almost seems to explain how three tricks are done: the floating cane, some sleight-of-hand with a deck of cards and a floating ball, all served, of course, with plenty of irony.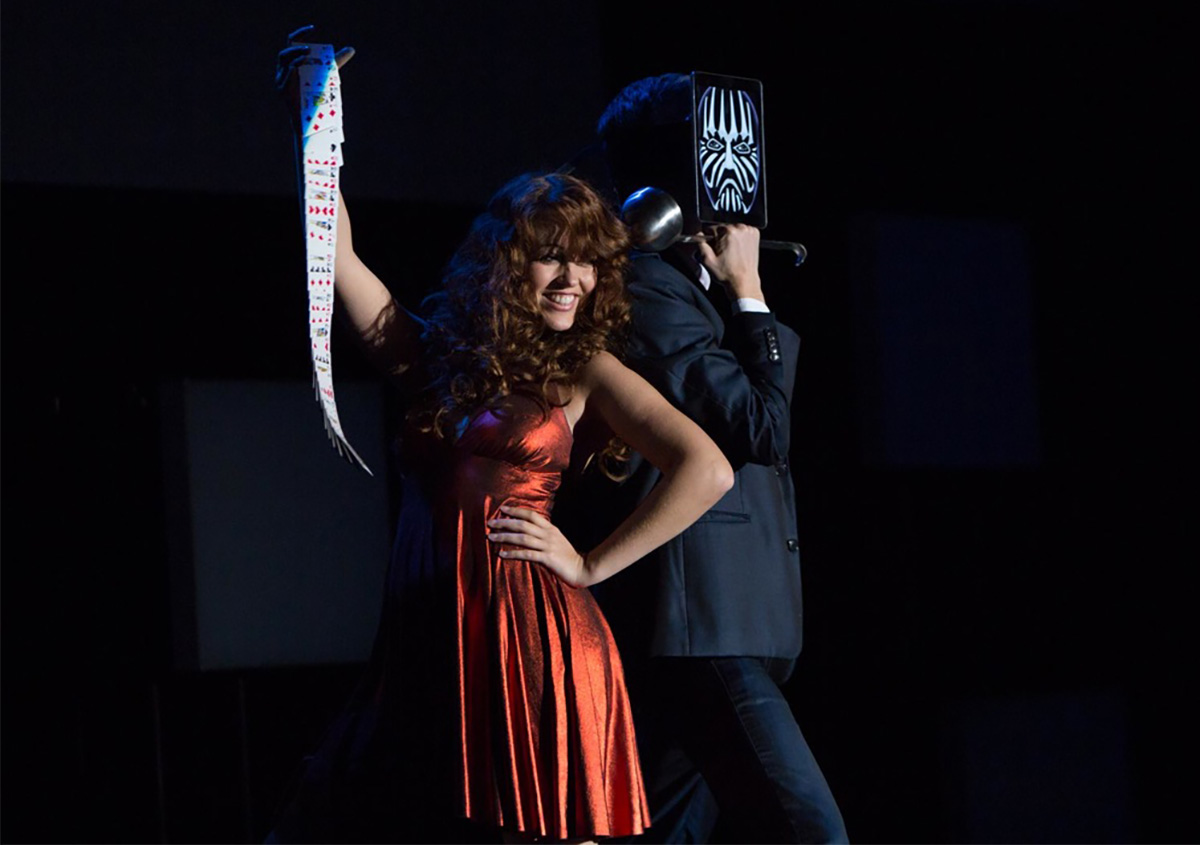 That was followed by a giant XXL Cups and Balls routine which reprises the story from the beginning of the show, when Pierro explained with his drawings how he started into magic in New York. That alone would have been enough for a spectacular evening of magic.
Next, there was a heart-rending, incredible homage to Cardini. In his left hand, the obligatory iPad — this time there's a white glove on it. Now imagine the right hand doing manipulations as we usually see them, but then the manipulations are completed by a digital version of a left hand. You can't describe it; it must be seen. Real and digital objects combine, creating a new reality in your head. Again, that alone would have been worth the entire evening.
Pierro had consultant Mirko Calachi fly in several times from his new home in China to help put together the act.
Finally Simon performs "The Puzzle Of Life" as a well-received encore. The result: hearty, well-earned applause from an enthusiastic audience.
Special thanks to Eberhard Riese, President of the Magic Circle of Germany, for granting permission to republish this article, which was originally published in the January, 2015 issue of German magazine Magie.