Performing my iPad magic shows, I often get great questions from fans, like "How did you do that?" and "How can I become a digital magician, too?" Well, I have good news for you. Now you can do tricks with your smartphone or digital tablet that look like some of the iPad magic tricks I perform, thanks to Marvin's iMagic!
I helped create this iMagic box full of goodies from Marvin's Magic, making it possible for you to take your first steps into the dazzling world of digital magic. All you need is a smartphone or a digital tablet, and before you know it you'll be performing iPad magic that looks a lot like some of the tricks I perform all over the world.
Along with this kit full of great props and fun, you'll get a unique Marvin's iMagic membership card that unlocks an exclusive app that works with those props. Not only will it let you perform all kinds of iPad magic tricks, but it will also let you explore the fascinating new world of augmented reality.

Of course, I'm not giving away all of my secrets, but you'll be able to have a sensational time with this special kit, full of interactive iMagic tricks like the Cascading Lights, X-Ray Vision, Miracle Card Case, Fly Illusions, Morph Magic Cards and lots more.
What makes me feel really good about this fun new collection is the fact that my share of the profits from specially marked packages of Marvin's iMagic go to two of my favorite charities.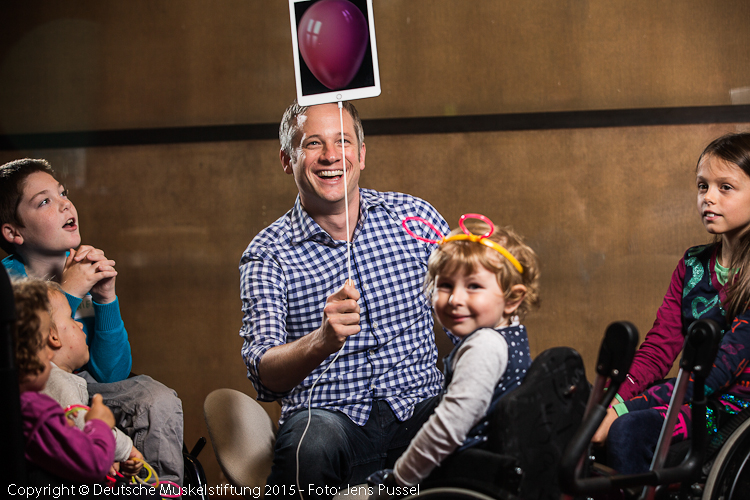 So now you can become an iMagic magician yourself, while helping the brave children who are battling myasthenia gravis (MG), a genetic disorder that causes serious muscle weakness, as well as the José Carreras International Foundation, fighting for a cure for leukemia.
About Marvin's Magic
Marvin Berglas grew up in a famous family of magicians, and has been in the business of running his Magic Marvin empire since 1987. Based in the UK, he owns and operates magic shops within the world's most prestigious stores.
Marvin and Simon Pierro are proud to introduce this new iMagic product, which won the top honors for magic sets at the Toy Verdict Awards 2015. The winners of these prestigious awards are determined each year by a team of professional toy testers, who are experts in market research for toy companies around the world.