Here I stand, 700 feet above the ground, more or less ready to jump. There's none of my iPad magic available at the moment — that means there's no parachute app or paragliding app that might slow my descent. No beam app that would make me disappear. And there is no possible way to call the whole thing off now — at least not while maintaining my dignity.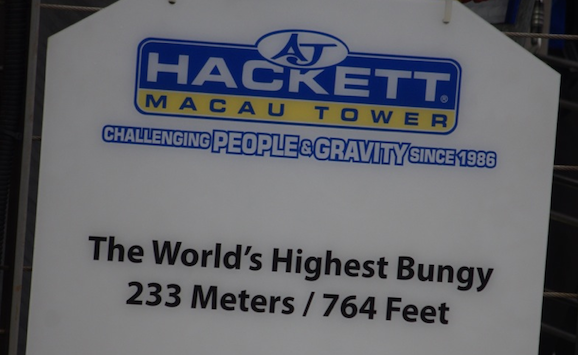 The view from up here is amazing despite the smog hanging over the city. Gambling-crazy Macao — often called the Chinese Las Vegas — stretches out in front of me. It's fascinating to see the mix of Portuguese architecture of the city's former conquerors, situated alongside the Chinese style. Right in the middle there's a hotel that looks like a cross between a Transformer robot and a Chinese temple. And of course there are also the long bridges that lead to the casinos, gambling establishments said to generate three times the turnover of their American counterparts.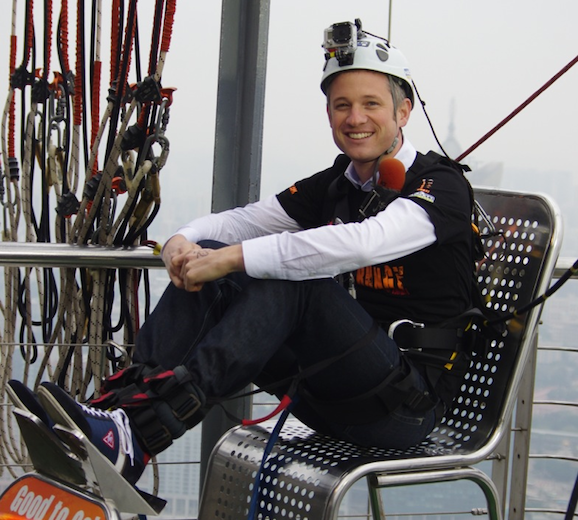 And why am I jumping? I haven't lost everything at the gambling table and my iPad magic performances went well. The simple explanation: There is a rope tied around my legs and I stand on the world's highest bungee jumping platform. My hosts from Aruba Networks asked me whether I would accept their invitation. I thought, "No thanks," but said "Yes, of course!"
But hey, I've done this before. I was 14 when I jumped from a bungee tower in my hometown. But somehow I wasn't so scared, maybe because I didn't have a life to lose back then.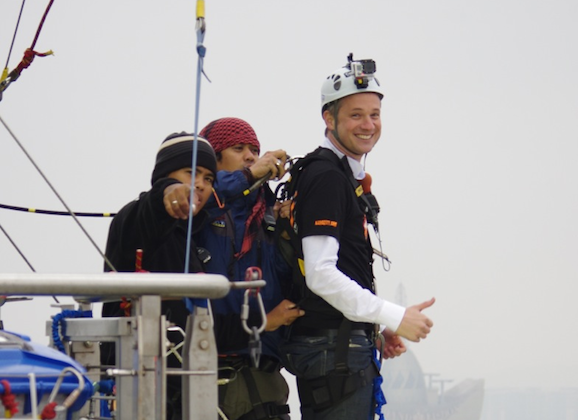 Behind me I can hear someone counting: 5-4-3-2-1 and then yelling, "Jump!" For the first two seconds I feel an enormous force on my body. My fist is clenched like Superman, due more to stress than heroism. But I get used to the fall and for the next two seconds start to enjoy it, right until the rope slows down my descent and the little adventure is already over.
The next flight is already waiting — but this one is not vertical but horizontal: from Hong Kong back to Munich. And I hope that on this flight there won't be anybody standing behind me and counting backwards from 5…