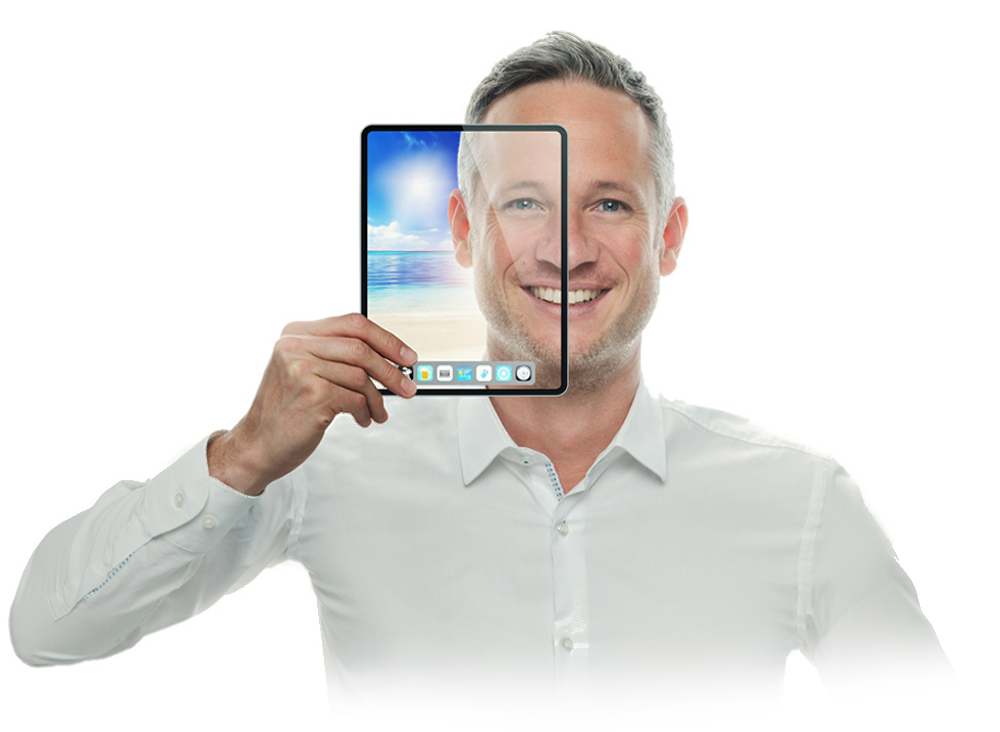 The World's Leading Digital Magician Simon Pierro
Hightech Magic Show
Simon Pierro is the iPad Magician, a digital magician without parallel. Performing his magic tricks worldwide from Hong Kong to Hollywood, he takes audiences to places they've never been, using a technological marvel they know and love — an iPad.
Simon's spellbinding live performances, along with 100 million views of his online videos, have launched him into global prominence, with critics calling his new brand of iPad magic "unforgettable", "mind-blowing" and "unique".
Unique entertainment that captures the spirit of the time and will leave your guests amazed by the wonders of technology and magic. Elevate your live event to the next level with a Digital Show Act that connects with your audience and that will bring your messages across in a unique and spellbinding way.
Simon Pierro's Digital Magic Show is mesmerizing an audience of millions around the globe
Magic and Technology are merging when Simon Pierro picks up his iPad and fuses the digital with the real world.